7 tags
"Dandelions Why try? This body will surely die. If this life has the meaning..."
– Howard Heaton
6 tags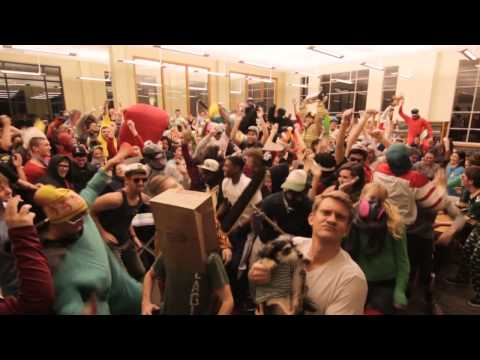 12 tags
7 tags
bym-e asked: can i submit things if i'm an incoming student? -Melaney Eden
4 tags
5 tags
4 tags
3 tags
3 tags
6 tags
5 tags
2 tags
6 tags
Chasing the Sun
I chased the sun And caught it in my hand I closed my fingers around it And tried to keep it safe The light trickled through The spaces in between my fingers And shone for all to see I clapped my other hand Over my closed fist To fill the gaps But the sun found Another way to escape I chased the sun And caught it in my eyes They glistened like crystals And shone like gold I closed my eyes So no...
"If you want to be happy, be."
– ~ Leo Tolstoy, Russian author
October
This is too good. An abandoned church and the lowering sun shoots itself through the stained glass. On this side of the window, I'm driving by and am hit with a bolt so yellow it makes me think I am seeing God.           It's just light. And the same light glances off the gingko leaves littering the sidewalk like ancient lost coins and then children take over, scramble for the fallen gold and are...
Faith
Then, hymnal bindings crack in the dusty sunlight, hairspray, straight stories during prayer, children touch the soles of shoes in front of them. An apologetic mother takes her screaming, sweater-vested son out the doors while the number of moons around Venus shrinks, and the number of windows in the church shrinks, too. ~ Rebecca Parshall 2010 humanities graduate of Walla Walla University Walla...
"To live is the rarest thing in the world. Most people exist, that's all."
– ~ Oscar Wilde, writer & poet With so many activities and opportunities at Walla Walla University, there is very little chance of anyone here merely existing.  Study abroad programs in six countries (nine in the summer program) allow for language immersion and cultural experience.  More than a...
6 tags
The Meteorologist
My lovely old piano teacher plays me graceful etudes in the key of A. Whenever I'm in town, I visit him and ask the doctor kindly how he's been. We each sit on a sofa, with a sea of books and scores of music in between. Our rhythmic conversation often seems a little reminiscent of a scene from last year's call and ones preceding that. He's always so professionally clad,...
8 tags
8 tags
Calling Death
When a woman died today, Samedi told me to take her pulse.  I quietly felt her right wrist and said, "None," but then, with the anxiety of pronouncing death being too much for me to do alone, I asked Samedi to take it, too — because calling death almost feels like killing. Who will be the one to say there's no hope for life here, to give up, to decide it's over? No...
7 tags
Watch
This video was put together by the Associated Students of Walla Walla University (ASWWU).  Whether you graduated last month or will be starting college in the fall, know that being unsure of your future is normal, and you will make it through this period of uncertainty.  And seriously: don't panic.
4 tags
"I've learned that people will forget what you said, people will forget..."
– ~ Maya Angelou Our goal at Walla Walla University is to make you feel as if walking onto our campus is like coming home.  We consistently get good marks for friendliness from campus visitors, and even have a stretch of sidewalk we call "Hello Walk" in front of the administration building...
7 tags
7 tags
9 tags
5 tags
"I can not do all the good that the world needs, but the world needs all the good..."
– Jana Stanfield, recording artist Every year, Walla Walla University's associated students (ASWWU) tackle a large fundraising project.  In past years they have raised tens of thousands of dollars for literacy/education in Central American countries, supporting an orphanage in Malawi, and more.
6 tags
6 tags
Watch
One of the most popular winter activities at WWU is skiing.  This video, created by ASWWU (Associated Students of Walla Walla University), shows several students having fun on a jump they created themselves in the mountains surrounding the Walla Walla Valley.
7 tags